competition entry for a lighthouse on Lake Geneva
3rd prize
collaboration with cortese/mazza
Geneva
2021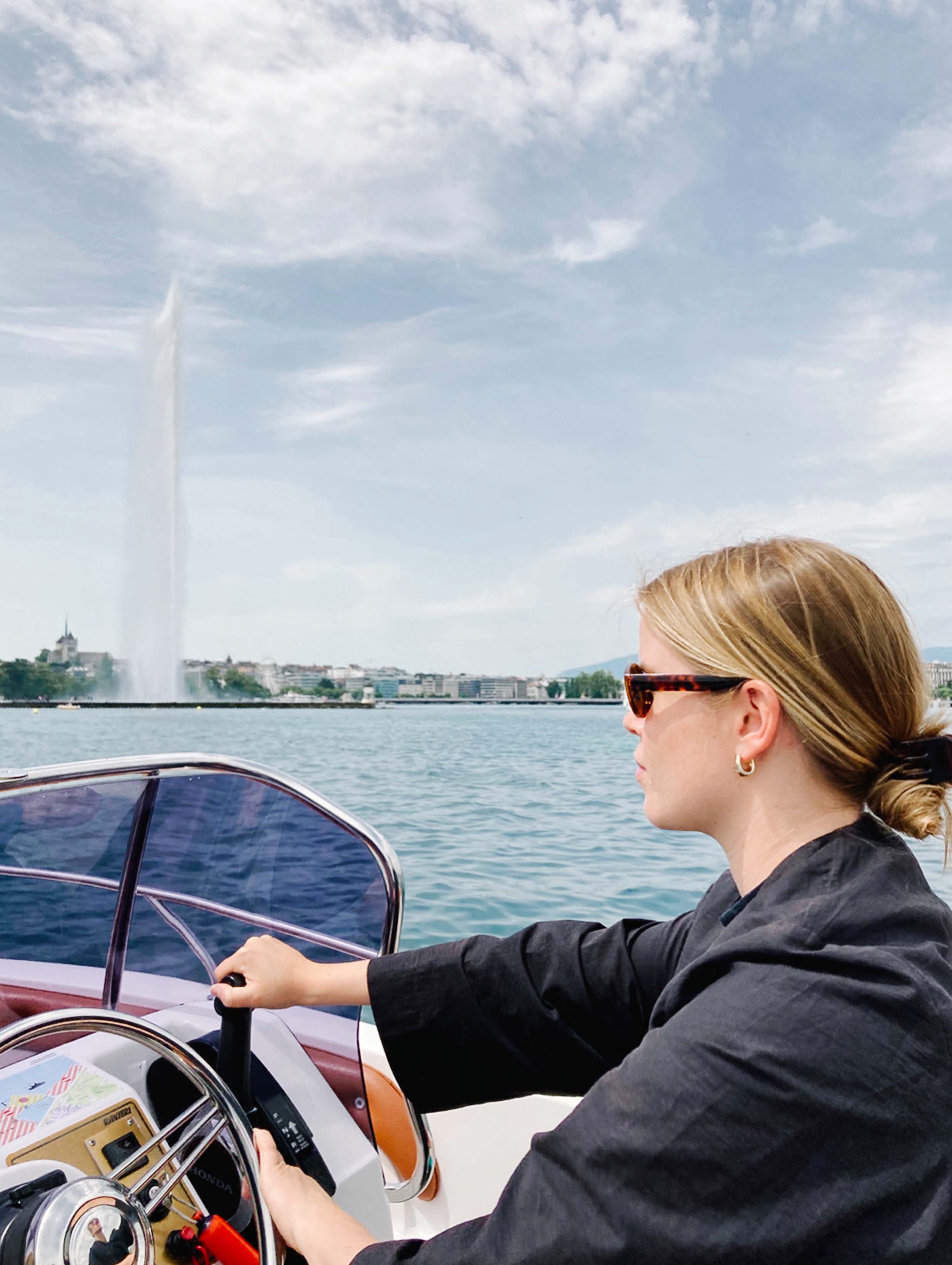 Once a year, over 500 boats race around Lake Geneva for the world's biggest regatta on closed water: the Bol d'Or Mirabaud. The organiser of the event, the Société Nautique de Genève, is in need of a new light house at the tip of its freshly built dyke.
A storage, a racing cabin, a revolving light and a big flagpole, the program is straightforward. More than a lighthouse, the structure will be the backbone of the regatta, allowing the staff to observe and communicate important information to the competitors.
The project seeks to find the best position in space for each element. Over multiple iterations, the building becomes a three-dimensional diagram of its programme. The racing cabin, cantilevering over the surface of lake, and the lantern floating 18 meters above it are held in place by the tension cables of the flagpole, which bring the forces back down to the storage space, which acts as the anchor, the only point touching the ground.  The precise position of each piece of the project allows the structure to work dynamically, leading to an extreme optimisation of material use. A fragile balance reminiscent of the photographic series Equilibres from Zurich artists Fischli/Weiss.
On race day, the cabin opens up, its shutters protecting the staff from the sun's glare and guaranteeing a good view of the race. The stairs rotate in the opposite direction, granting access to the platform. Grätzel photovoltaic panels mark the skin of the cabin, making it an energetically active structure whilst retaining a slight transparency.
Celebrating the handcrafted lamp of the existing Phare des Paquis on the facing shore, the acrylic lantern is moulded like a Fresnel lens, allowing it to diffract the light optimally over the lake.
Seeking the sharpness and precision of the SNG's racing team Alinghi, the proposal escapes the romantic vision of a lighthouse to propose a Phare Sportif.